Authentic chai is multi layered & uses natural whole ingredients.
Making authentic chai is a labor of love that takes time, precision,
can be messy and is steeped in tradition
Chime Benefits

Freedom from boil overs and stove watching.
Chime is temperature controlled.

Chai the way you want it.
You can customize your own recipe on Chime

No messy cleaning, scraping the bottom.
Simple 3 step clean up.

Consistent fresh taste with no measurements.
Our brewing process and caps do the magic.


add your
choice of
sweetener




no artificial flavors
or preservatives

nitrogen sealed
caps. stays fresh
for 18 months

Available in 5 Classic Flavours
Assam

Masala

Ginger

Cardamom

Cardamom Ginger
And 5 Premium Flavours
Saffron Rose

Chai Latte

Lemongrass Ginger

Decaf Masala

Fennel Ginger
Even wider range of the finest tea selections & chai flavors coming in the future
SHOP CAPS
Now Available In Two Sizes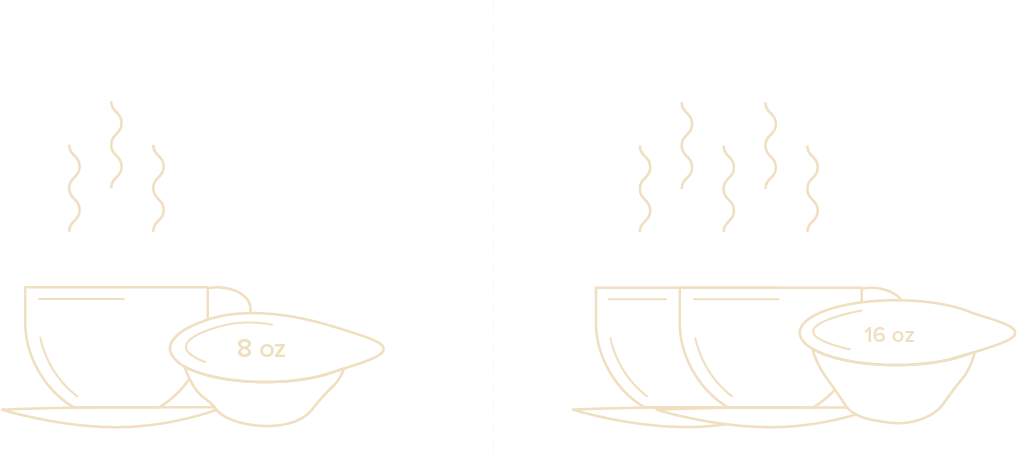 '1 CUP' cap brews 8 oz chai for a single serving
'2 CUP' cap brews 16 oz chai, serves two cups
Available in Chai packs of 10 caps and 30 caps
Running "Full Clean" cycle with our cleaning tablet at regular intervals eliminates stains and increases the lifetime of your brewer.

Our Sieve and Carafe are dishwasher safe. Buy an extra pair to switch and run through the dishwasher making cleaning a breeze.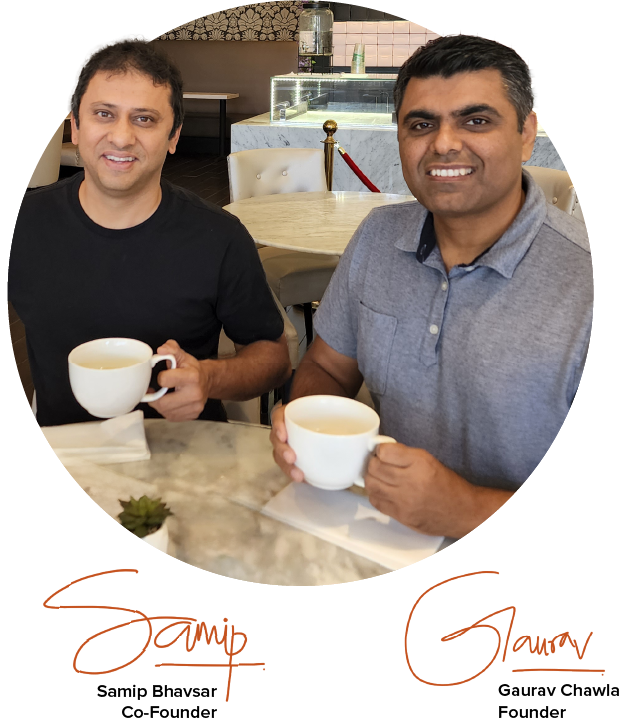 Meet Samip & Gaurav
When I moved to the US from India, I was surprised to find chai (aka chai-latte) bore no resemblance to
the chai I grew up with. That's why I created Chime, to share the pleasure of authentic chai with as many people as possible.